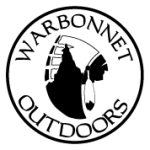 Wow, what a busy month! We start out with an interview of Brandon Waddy from Warbonnet Hammocks, in Evergreen Colorado. Starting camping as a teenager, a college friend introduced him to hammock camping, and the rest is a history that you get to hear about in this month's podcast. After telling us about his business and his own personal backpacking kit, Mark and Jonathan chat with Brandon about the fun stuff we do in our downtime after arriving in camp.
Next, we move on to a discussion about the Amok Draumr and other 90 Degree hammocks, and some of the positives and negatives of this particular type of product line.
In this month's new product review segment, Mark tells Jonathan about a prototype of the "HangTime Hook", a ridgeline device holder designed to solve the problem of how to do in-hammock entertainment.
Finally, congratulations to Jacob Paquette, the winner of last month's drawing for a Tato Gear Stove. Thanks everyone for participating and sharing your thoughts on our social media channels.
Show Notes and Links:
The new and improved MSR Pocket Rocket can be found on Amazon here: MSR Pocket Rocket 2
If you're interested in checking out the prototype of the Hangtime hook before he starts a kickstarter, you can contact the owner here on facebook or send him an email at kb1jki@hotmail.com.
Finally, here's a link to the Garmin Inreach SE+ two-way satellite tracker Ashley mentions in the listener comments.
This month's show sponsor is Audible, an online purveyor of over 200,000 audiobooks and other forms of audio content, available to listen to on your smartphone or other device of choice. For a free 30-day trial, go to https://www.hyohpodcast.com/audible and subscribe. You can cancel any time in the first 30 days and keep your first audiobook as a thanks for trying the product!
As always, we are also inviting comments and suggestions on our Facebook page – like us there at http://www.facebook.com/hyohpodcast and join the conversation. You can listen to or subscribe to the podcast from a link on our home page online at https://www.hyohpodcast.com or give us a review on our page in iTunes. If you'd like to buy Mark and Jonathan a cup of coffee, go to https://www.hyohpodcast.com/donate to make a one-time donation. As always, thanks so much for hanging around!
Podcast: Play in new window | Download
Subscribe: Apple Podcasts | RSS