In this episode, we get a chance to interview one of the most notable people in hammock camping, Derek Hansen, the author of The Ultimate Hang: An Illustrated Guide to Hammock Camping. Derek shares a bit about his experience hanging as a boy, and why he has grown from a participant in the community o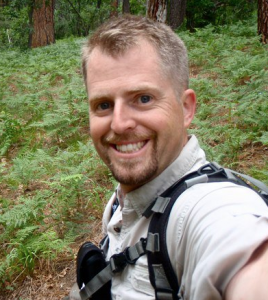 f hammock campers to a leader in introducing people to the activity. Derek also tells us how he feels about testing cheap hammocks, using tree straps, and the future of hammock camping as not only a great way to camp (and sleep), but also as a solution to decreasing our impact on the outdoors. Finally, we get to learn a little more about his upcoming new book, "The Ultimate Hang 2". You can also learn more about Derek and read many of his reviews or watch his videos at his website, theultimatehang.com.
It's winter in Buffalo, and Jonathan and Mark also talk about some ways they have found to keep warm, and what to do if you feel like you're getting cold.
Podcast: Play in new window | Download
Subscribe: Apple Podcasts | RSS