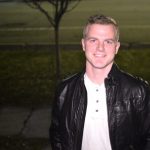 In this episode, Mark and Jonathan have a great conversation with Caleb Lystrup, one of the co-founders of Khione Outdoor Gear, a Utah-based startup and recent kickstarter success story. Caleb and his partner Casey Messick, both graduate students at BYU, discovered their love of hiking together and had an inspiration for a "new" type of hammock shelter, an all-in-one that they have called the "SHEL". We chat about Casey's development of their product, his experience in testing and perfecting the system (due out in January), and some ideas for cheap backpacking products.
After the interview, Jonathan and Mark discuss trying to sleep in the noisy woods and not being too freaked out by animals, and then try to figure out why foxes like sneakers.
Show Notes:
Learn more about the Khione kickstarter here.
As always, we are also inviting comments and suggestions on our Facebook page – like us there at https://www.facebook.com/hyohpodcast and join the conversation. You can listen to or subscribe to the podcast from a link on our home page online at https://www.hyohpodcast.com or give us a review on our page in iTunes. If you'd like to buy Mark and Jonathan a cup of coffee, go to https://www.hyohpodcast.com/donate to make a one-time donation, or you can donate monthly to our Patreon Campaign at https://www.patreon.com/hyohpodcast. As always, thanks so much for hanging around!
Podcast: Play in new window | Download
Subscribe: Apple Podcasts | RSS