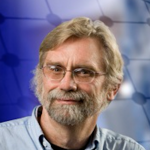 In this episode, Jonathan and Mark get a chance to talk to someone who has been hanging around in hammocks for quite a while – Grizz, or Professor Hammock (depending upon which YouTube series you choose to view at the time). Grizz brings a lot of experience in the industry, along with some interesting conversation about types of hammocks, his new Ariel hammock, fun with DIY, and some truly sage advice to backpackers about carrying your fears and concerns. We even get in some chitchat about the remote possibility of a Hammock Camping Merit Badge!
After chatting with Grizz, Jonathan and Mark have a discussion about some of the knots they've learned from working with hammocks.
Acknowledgements go this month to 2 episode sponsors – Haute Hammock, a fine purveyor of hammock-related t-shirt designs, and Yukon Outfitters, a US-based manufacturer of hammock camping gear, along with a line of outdoors-related products. Listen to our episode for a discount code on your next order!
Show Notes:
The orginal 'Bridge Hammock' thread: https://hammockforums.net/forum/showthread.php/1297-Bridge-Hammock
A pic of Grizz sleeping on his stomach: https://www.hammockforums.net/gallery/files/4/2/3/nap-time.jpg
The sewing video we talked about: https://www.facebook.com/141871842631180/videos/639982352820124/
Grizz's first hammock video, not under 'Professor Hammock' but made for the 'build a patented hammock design' contest: https://www.youtube.com/watch?v=EmiSmcelD1Y
A link to the Professor Hammock youtube channel: https://www.youtube.com/channel/UCL2uKv540t4pv0S1TNQRbhw
Finally, a link to Grog's Knots (a site with animations showing how to tie the knots that we discuss in today's discussion segment, along with many many others: http://www.animatedknots.com/
As always, we are also inviting comments and suggestions on our Facebook page – like us there at http://www.facebook.com/hyohpodcast and join the conversation. You can listen to or subscribe to the podcast from a link on our home page online at https://www.hyohpodcast.com. If you are really enjoying our podcast and want to see us reach our goal of two podcasts per episode, please be sure to become a patron at https://www.patreon.com/hyohpodcast. Thanks so much and keep on hanging around!
Podcast: Play in new window | Download
Subscribe: Apple Podcasts | RSS