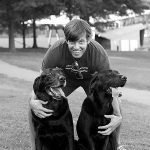 This month, Jonathan and Mark chat it out with Wes Johnson from Lawson Hammock and discuss his progress from student to sole proprietor of Lawson Hammock. We have a conversation about the process of developing the Blue Ridge Hammock, a hybrid hammock/bivy product for the outdoors industry, and how outsourcing most of his business activities has given him the opportunity to grow a business and still have the freedom to grow his family from anywhere in the country. After discussing his business, Jonathan, Mark, and Wes chat about camping in the rain.
After the interview, Mark and Jonathan discuss camping with kids.
Finally, the HYOH Podcast introduces a new segment this month, "Hangin Out with Gresh and Spiguyver". The guys answer a listener's question about having so many hammocks.
As always, we are also inviting comments and suggestions on our Facebook page – like us there at https://www.facebook.com/hyohpodcast and join the conversation. You can listen to or subscribe to the podcast from a link on our home page online at https://www.hyohpodcast.com or give us a review on our page in iTunes. If you'd like to buy Mark and Jonathan a cup of coffee, go to https://www.hyohpodcast.com/donate to make a one-time donation, or you can donate monthly to our Patreon Campaign at https://www.patreon.com/hyohpodcast. As always, thanks so much for hanging around!
Podcast: Play in new window | Download
Subscribe: Apple Podcasts | RSS