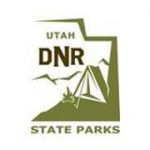 This month, Jonathan and Mark chat it out with Chris Haramoto, director of the East Canyon State Park. The East Canyon State Park has embraced hammock camping by installing official hammock camping sites. Jonathan and Mark discuss this with Chris, and then learn a thing or two about how to talk with administration for the state parks that you camp in if you have issues hammock camping. Finally, after learning about some amazing places to camp in Utah everyone discusses their own amazing camping experiences.
After the interview, Mark and Jonathan discuss the benefits of having a bugnet, even in the winter.
In the new segment, "Hangin Out with Gresh and Spiguyver", the guys answer a listener's comment about tree selection.
Show Notes:
Here's a link to the Goblin Valley State Park: https://stateparks.utah.gov/parks/goblin-valley/
If you'd like to learn more about the 50 states project, here's the link in the Hammock Forums: https://www.hammockforums.net/forum/showthread.php/70866-The-50-State-Project-US-State-Parks-amp-Hammocks
As always, we are also inviting comments and suggestions on our Facebook page – like us there at https://www.facebook.com/hyohpodcast and join the conversation. You can listen to or subscribe to the podcast from a link on our home page online at https://www.hyohpodcast.com or give us a review on our page in iTunes. If you'd like to buy Mark and Jonathan a cup of coffee, go to https://www.hyohpodcast.com/donate to make a one-time donation, or you can donate monthly to our Patreon Campaign at https://www.patreon.com/hyohpodcast. As always, thanks so much for hanging around!
Podcast: Play in new window | Download
Subscribe: Apple Podcasts | RSS