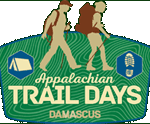 For this episode, Mark and Jonathan travel to Trail Days in Damascus, VA to interview some long-distance hikers who have found that hanging from the trees lets them get the rest they need to make their miles. They also interview some of the hammock camping vendors who attended the Trail Days festivals to show their new products and let folks interact with their product.
Also in this episode, we discuss safety for hammock campers, and camping in general. They touch on a recent incident in which a young hammocker was killed by an improper hang, and discuss some general ideas for safely camping and being prepared for the worst.
Finally, thanks to HauteHammock.com for being an Episode Sponsor for this episode – get 15% off of your next order by using the code "HYOH15" in the shopping cart.
Show Notes/Links:
News article about hammock camping incident: http://www.desmoinesregister.com/story/news/2016/05/16/brick-pillar-collapse-kills-child-des-moines-home/84471340/
Web app with "deadman switch": https://www.hikeralert.com/
As always, we are also inviting comments and suggestions on our Facebook page – like us there at http://www.facebook.com/hyohpodcast and join the conversation. You can listen to or subscribe to the podcast from a link on our home page online at https://www.hyohpodcast.com. If you are really enjoying our podcast and want to continue to hear more, please be sure to become a patron at https://www.patreon.com/hyohpodcast. Thanks so much and keep on hanging around!
Podcast: Play in new window | Download
Subscribe: Apple Podcasts | RSS