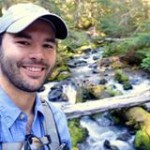 In this episode, Jonathan and Mark chat it up with Trevor Rasmussen, also known as Fronkey on the trail. Discussions about being the first person to winter thru-hike the SHT with a hammock, which is totally type 2 fun, and upcoming trips. Fronkey shares some tips on hammock camping with a dog, how he created his bugnet, and how he uses vapor barriers to backpack in the winter. Finally, Jonathan, Mark, and Fronkey discuss tech that they bring into the field and what works for them.
This month, for our April 1 episode, enjoy a tent vs. hammock showdown, and find out who wins this epic battle.
Show notes:
Fronkey's Youtube channel – Adventures with Fronkey
The famous mountain lion video
Here's where you can find more information about Gaia Maps (for iphone and android)
Here is a link to the fronkeysack video (from Sargevining).
And here's a link to our new Patreon campaign: https://www.patreon.com/hyohpodcast
Podcast: Play in new window | Download
Subscribe: Apple Podcasts | RSS