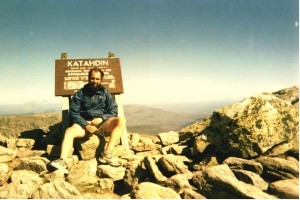 If you're looking for a bit more Hammock Bling in your life, Dutch is the guy to see. Mark and Jonathan chat with Dutch a little about his adventures, and about the things that influence his design and products. You can find more about Dutch and his products at http://www.dutchwaregear.com.
Also – buy vs. make? Jonathan and Mark visit this common question with a conversation about getting all of your gear in a kit vs. putting together your hammock, tarp, suspension, and insulation as separate parts. Here's the thread on hammock forums on the tableclothfactory.com DIY hammocks, and here's a link to Derek Hansen's video on how to make this into a hammock.
For those nerds who want to learn about the whoopie sling being used for arborist work, there are some videos out there. Here's one that shows an arborist's whoopie sling in action. Don't forget to milk your bury's!
Finally, a link to the famous hammock hang calculator, created by Derek Hansen. You can also download and install the calculator for iOS and Android if you have a smartphone from the links on the page.
Podcast: Play in new window | Download
Subscribe: Apple Podcasts | RSS