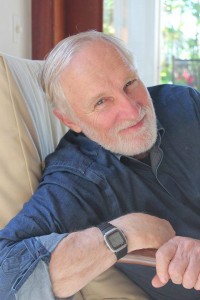 This episode, Jonathan and Mark get a chance to interview an innovator in this small industry, Tom Hennessy of Hennessy Hammocks. Starting with a military surplus jungle hammock as a boy, and growing up as an avid hiker, Tom found the comfort of hammocks as a youth. After losing his hammock to a "friend" in college and proceeding into an industrial design career, Tom began prototyping a replacement for his long-lost hammock in the early 90's. After 6 years and dozens of prototypes, he introduced his original camping hammock to REI in 1999, which was an instant hit, selling more than any other individual product ever marketed by REI.
As an industrial designer from a time when people continued to make improvements to a product to make it better, Tom continues to tweak his product, finding new and creative ways to solve problems. Additionally, his experiences as an ultralight hiker inspire solutions that solve multiple problems at once, like the "cat cape" poncho rain gear, or the water bottle-filling rain fly tensioners. Additional product design improvements like the side zip hammocks for those who don't want the bottom entry and the super shelter for keeping warm come from his customers and supporters in the hammockforums.net website.
Besides hammocks, which is a second career for Tom, he shares a little about his experiences traveling, sailing, and generally trying to make the world a better place than he found it.
Along with a great conversation with Tom Hennessy, Mark and Jonathan talk about their experiences staying warm, and tell a little about what works and what doesn't for them, including an inflatable pad, the Hennessy SuperShelter, and down underquilts.
Podcast: Play in new window | Download
Subscribe: Apple Podcasts | RSS